Student Cup Enschede 2022
Register via Mijn KNWU
Registration is possible until Friday 24 June 23.59 hours
Program
On saturday 25 June the Student Cup will take place.
Starting times per category:
Ladies: 12:00 (45 minutes + 3 rounds)
Men (Starters license): 13:10 (55 minutes + 3 rounds)
Men (License holders): 14:30 (75 minutes + 3 rounds)
The participation costs are 5 euros, which can be transferred in Mijn KNWU. In case of cancellation, you will get a 100% refund.

Permanence
The starting numbers can be collected at the course, so make sure to be there a bit in advance.
Parcours
The Student Cup will take place at the Hulsbeek. Here is a enclosed parcours of 2,2 km (see the purple line around de "visvijver")
See the footage of our Club Championships of 2015 for an impression of the parcours: https://vimeo.com/207454768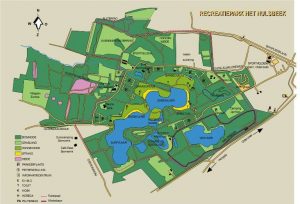 Route
For the people who will be in the beautiful Twente for the first time, the most important routes are outlined below:
Hulsbeek bythe car: Follow the A1 until Oldenzaal, take exit 32 and follow the provincial road to Oldenzaal (roundabout straight). When entering Oldenzaal, take the first roundabout 3/4 and the next one straight. Then at the next crossing (after a gas station) go left and you arrive at the Hulsbeek.
Hulsbeek by public transport: Go to Hengelo Central by train and cycle the remaining 10 km. It is also possible to take the train to Oldenzaal, from Oldenzaal it is only 5 km.
NOTE! Going to Enschede by train is quite a detour!
Do you still have questions? Just sent an email to: wedstrijdcommissie@kleinverzet.nl