Sponsors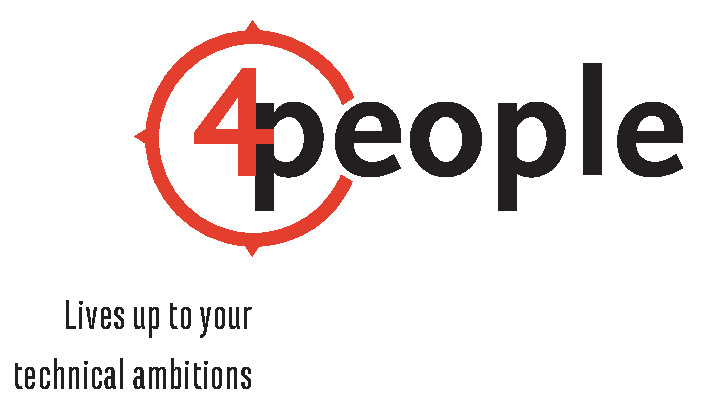 4People detaches technical professionals at leading organizations in Engineering and Construction, Infrastructure & Environment. We are active nation-wide in four offices: Den Bosch, Rotterdam, Groningen and in the headquarters in Hengelo.
We are partners for technical professionals at a MBO+, HBO, WO and PhD-level that are looking for a challenging workplace for either longer times or for shorter periods. As an employer, 4People offers the possibility to either on a permanent or on a temporary basis work on projects. Or, if wanted, you can start to work at our client.
The personal ambitions and development of our professionals are the central focus. With this personal way of working 4People allows for the right career choices and are we the right partner in every phase of your career, from an ambitious starter to a senior professional.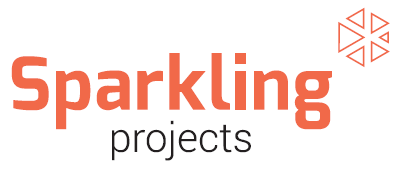 Engineering firm Sparkling Projects from Apeldoorn designed and realises sustainable solution on the topic of industrial refrigeration technology, heat pumps and solar energy. The team of Sparkling Projects consist of 20 creative professionals who advise and assist clients in their search to innovative solutions for a sustainable future and interesting subsidy possibilities. The client connections varies from fishers and fruit growers to chemical companies, logistical companies, retail- and foodindustry. Sparkling Projects helps with the realization sustainable ambitions. The team keeps on growing and therefore they are looking for:
Advisors with innovation power
Do you have affinity with one of the following working fields?
Solar-PV
Cooling technology
Heating pumps
E-installation
W-installation
Subsidy
And are you really excited to deliver a contribution to the energy transition? Then we would like to come into contact. Good to know: who comes to work with us, can assemble a bike with a worth up to €3000,- !
https://www.sparklingprojects.nl/vacatures/adviseurs-met-innovatiekracht
Senior advisor utility
From an industrial background we innovate a heating pump and rest heat in the utility. We are BRL 9500 and Scope 12 certified and have 3 BREEAM experts employed. As a senior advisor on utility you are the face of the company for this working area and financially, technically and organisation technical responsible for leading projects.
https://www.sparklingprojects.nl/vacatures/senior-adviseur-utiliteit
Does this job sound interesting to you? Then we love to come into contact. Good to know: if you work with us, you can assemble a bike with a worth up to €3000,- .
At MoveLab we create the best fitness experience for the some of the most progressive fitness brands in the world. We?re helping Olympians and world class rowers to shave of the next couple of milliseconds by providing them withthe tools they need using their RP3. The next day we are working on getting an indoor biking experience fine tuned so that gym-goers are able to reach their fitness goals.
Our most recent venture is focused on a fully integrated workout experience that covers a range of devices by WATERROWER | NOHRD. We are in the midst of solving how to create a single workout experience while, for example, switching from cycling to weight training back to
finishing up your workout with a piece of rowing.
Located in Enschede with a small team of experts we are always looking for those enthusiastic (product-) developers with affinity for sports. Interested in learning more? Reach out and we will have a cup of coffee!

Wie bij Fietsenwinkel Ten Tusscher binnenkomt, stapt in een wereld van
kwalitatief goede fietsen, uitstekende productkennis en een uitmuntende
service. Ondergebracht in speciale shop-in-shops zijn onder andere
Cannondale en Trek de blikvangers van onze winkel. Naast de fietsen vind
je hier werkelijk ook alle accessoires, fietsonderdelen en kleding van deze
merken. Uiteraard vind je bij ons ook nog een aantal andere speciale
fietsmerken zoals Basso, Pinarello en Giant.
In our store there are concepts of all big brands, such as Cannondale, Trek and Riese & Müller. A huge product range with the best bikes are ready for you to test out. Of course, our colleagues are ready to give all the ins and outs about all we have to offer. Ten Tusscher stands for quality and service. No question is too weird and our goal is that you always get the maximum out of your bike and your biking experience.
FPS Bouw makes sure that the fire safety of your properties is managed well. We place your interest and the need of fire safety first. We are your partner and support the whole process, from a qualititative plan, communication with stakeholders until the right delivery.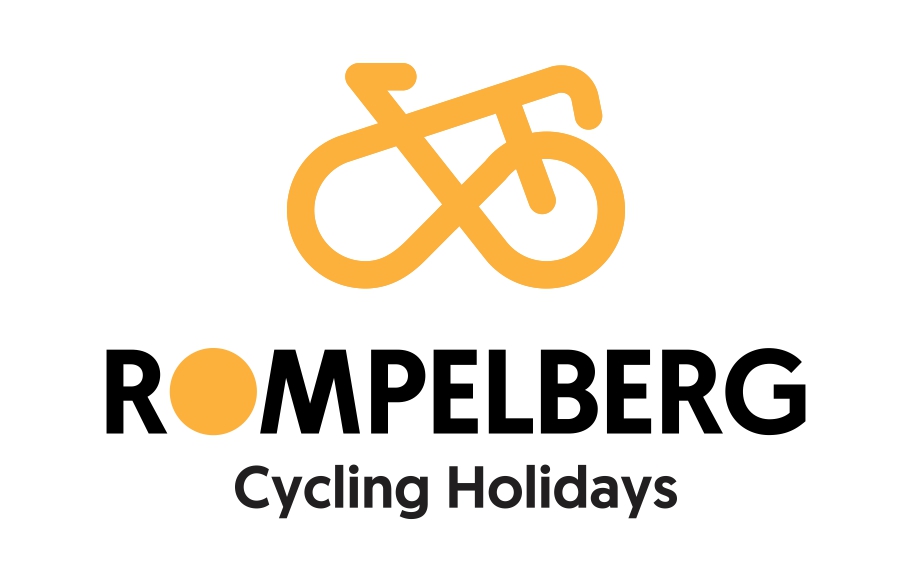 Mallorca is for cyclists one of the most beloved places for a trainingsweek in the early or late season. The reason behind this is the unique combination of very varied sceneries (flat, hilly, mountains, everything is present), a mild climate , a network of very well maintained calm roads, and a huge selection of good hotels, which have lots of capacity out of the summer season for a good price. Mallorca has an area of about 10% of The Netherlands, a big province one could say. Thus there a lots of different routes to choose from.
Rompelberg Cycling Holidays is in the hands of and is led by former KV-member Jetse Scholma, who graduated in 2007(Chemical Technology) en achieved his doctorate in 2016 at the UT. During his study he worked a season as a cycling guide on Mallorca, met the youngest daughter of the owners and 20 year later he took over the company from his parents in law.
KV members receive a 15% discount on bicycle rental at Rompelberg. Next to that, regulary there are seasonfunctions available, such as cycle guide, mechanic, service employee or logistic employee.
KempiWheels builds all kinds of tailormade wheels, for road racing bikes, mountainbikes, gravelbikes, touring bikes. Next to that, you can contact KempiWheels with maintenance/repair tasks for all wheel sets.
Factory wheels are often as light as possible, which is not necessarily optimal for the rider. Dissatisfied by this, Arnout from KempiWheels started to build wheels himself. A tailormade wheel set can be dimensionalized exactly as you want it. With the right combination of hub, rim and the type/number of spokes, you get a wheel set that perfectly matches your wishes and budget.