Sponsors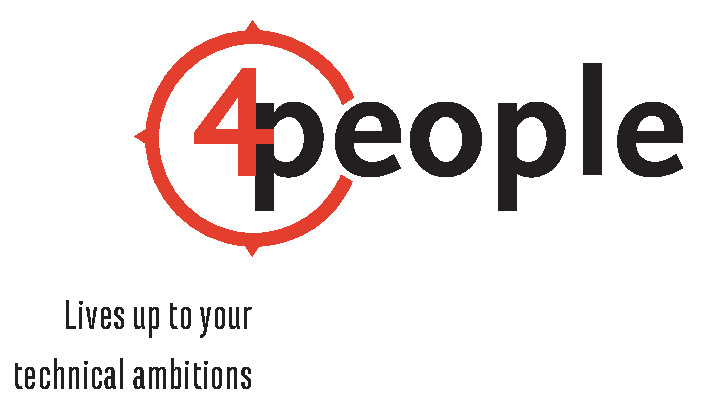 4People detaches technical professionals at leading organizations in Engineering and Construction, Infrastructure & Environment. We are active nation-wide in four offices: Den Bosch, Rotterdam, Groningen and in the headquarters in Hengelo.
We are partners for technical professionals at a MBO+, HBO, WO and PhD-level that are looking for a challenging workplace for either longer times or for shorter periods. As an employer, 4People offers the possibility to either on a permanent or on a temporary basis work on projects. Or, if wanted, you can start to work at our client.
The personal ambitions and development of our professionals are the central focus. With this personal way of working 4People allows for the right career choices and are we the right partner in every phase of your career, from an ambitious starter to a senior professional.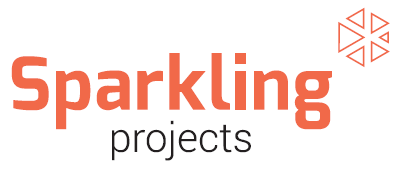 Ingenieursbureau Sparkling Projects uit Apeldoorn ontwerpt en realiseert duurzame oplossingen op het gebied van industriële koudetechniek, warmtepompen en zonne-energie. Het team van Sparkling Projects bestaat uit 20 creatieve professionals die opdrachtgevers adviseren en ondersteunen in hun zoektocht naar innovatieve oplossingen voor een duurzame toekomst en interessante subsidiemogelijkheden. De klantenkring van varieert van vissers en fruittelers tot chemische bedrijven, logistieke bedrijven, retail- en levensmiddelenindustrie. Sparkling Projects helpt bij het realiseren van duurzaamheidsambities en omdat het team blijft groeien zoeken zij:
Adviseurs met innovatiekracht
Heb jij affiniteit met één van onderstaande werkvelden?
Zon-PV
Koeltechniek
Warmtepompen
E-installatie
W-installatie
Subsidies
En sta je te popelen om een bijdrage te leveren aan de energietransitie? Dan komen we graag met je in contact. Goed om te weten: wie bij ons komt werken, kan een fiets met een waarde tot € 3.000,- samenstellen!
https://www.sparklingprojects.nl/vacatures/adviseurs-met-innovatiekracht
Senior adviseur utiliteit
Vanuit een industriële omgeving komen wij met warmtepomp en restwarmte in de utiliteit. Wij zijn BRL 9500 en Scope 12 gecertificeerd en hebben 3 BREEAM experts in dienst. Als senior adviseur utiliteit ben je het visitekaartje voor dit werkgebied en financieel, technisch en organisatorisch verantwoordelijk voor toonaangevende projecten.
https://www.sparklingprojects.nl/vacatures/senior-adviseur-utiliteit
Spreekt de functie je aan? Dan komen we graag met je in contact. Goed om te weten: wie bij ons komt werken, kan een fiets met een waarde tot € 3.000,- samenstellen!

Once you enter bicycle shop Ten Tusscher you enter a world full of high-quality bikes, excellent product-knowledge and outstanding service. In the special shop in shop, the eye catchers of the store are Cannondale, Specialized and Trek. Next to the bikes, you also find all accessories, parts and clothes of these brands. Of course, you can also find a number of other special brands, like Cipollini, Opencycle, Idworks, Gaastra and Brompton.
In the store, there are In Store Concepts of all big brands such as Cannondale, Trek and Specialized. A huge product range with the best bikes are ready for you to try out. Of course, our colleagues are ready to give all the ins and outs about all we have to offer.
Ten Tusscher means quality and service. There are no weird questions and we always strive to get the most out of your bike. Not only do we have a large collection of bikes, we also have a very wide product range in accessories, clothes and other belongings.
KempiWheels builds all kinds of tailormade wheels, for road racing bikes, mountainbikes, gravelbikes, touring bikes. Next to that, you can contact KempiWheels with maintenance/repair tasks for all wheel sets.
Factory wheels are often as light as possible, which is not necessarily optimal for the rider. Dissatisfied by this, Arnout from KempiWheels started to build wheels himself. A tailormade wheel set can be dimensionalized exactly as you want it. With the right combination of hub, rim and the type/number of spokes, you get a wheel set that perfectly matches your wishes and budget.