Club clothing
Klein Verzet has its own design of cycling clothes. There are - amongst others - short and long sleeves, shorts and wind blockers, in different sizes for ladies and guys.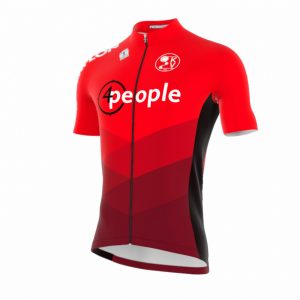 The clothing is made by Bioracer and there are two moments during the year that this can be ordered, around October and around April. After ordering, it takes around 6 to 10 weeks, depending on the design adaptations and delivery times at Bioracer.
De meeste leden rijden tijdens trainingen in club kleding om samenhorigheid uit te stralen, en omdat de kleding comfortabel en scherp geprijsd is. Voor wedstrijdrenners is het verplicht om met de huidige sponsoren de koers te rijden. Vragen over de kleding of meer informatie nodig? Neem contact op met de vicevoorzitter.