——————–English below——————
Open trainingen
In de eerste twee weken van het collegejaar organiseert Klein Verzet introductie trainingen. Tijdens de trainingen kun je kijken of Klein Verzet ook iets voor jou is. Er zijn trainingen voor verschillende niveaus en zowel op de weg als offroad. Als je (nog) geen eigen fiets hebt, kun je er gratis één van ons lenen (wel even reserveren). Alle trainingen starten om 18u op de parkeerplaats aan de Boerderijweg en duren ongeveer 2 uur. Bij alle trainingen is het dragen van een helm verplicht. Net zoals voor de fiets geldt ook dat als je geen helm hebt, dat je er gratis een kan lenen. Dit kan je aangeven bij het opgeven voor de trainingen.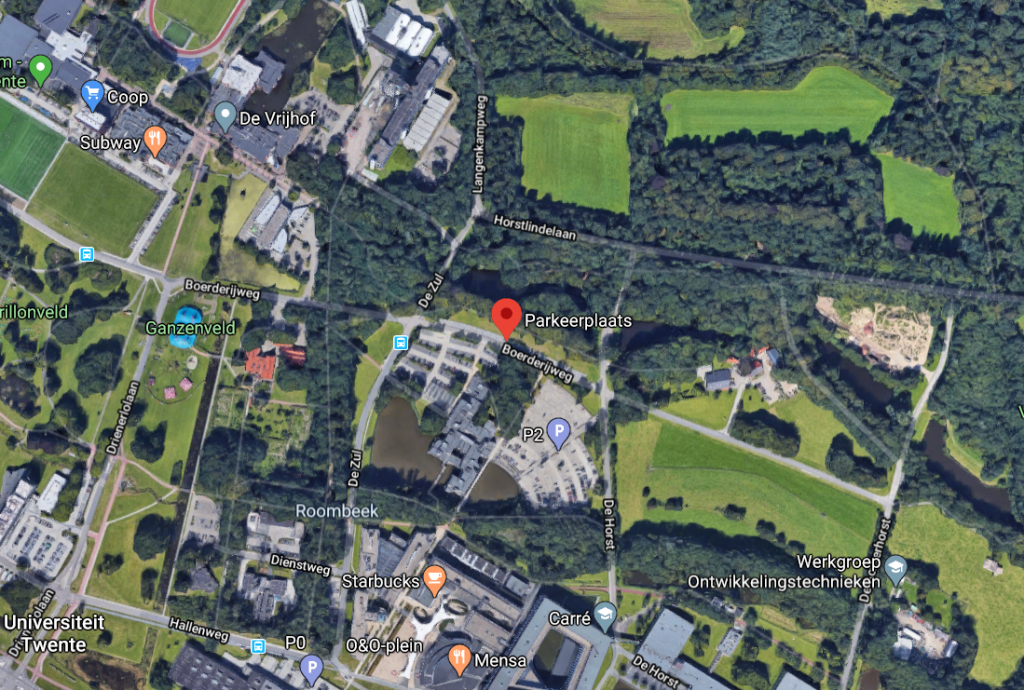 Let op: Vanwege corona is het verplicht om je op te geven voor onze introtrainingen: gebruik daarvoor dit formulier.
Kun je helaas toch niet tijdens de introtrainingen, maar wil je wel een keer komen meefietsen, stuur dan een mailtje naar bestuur@kleinverzet.utwente.nl.
Trainings
De maandag training is een toertraining. Tijdens deze training rijden we gezamenlijk in één groep op een stabiel tempo een rondje van 55 a 65 kilometer door de mooie omgeving van Enschede. Het motto van deze training is echt 'samen uit, samen thuis', dus de langzaamste in de groep bepaalt het tempo. Daardoor is de training zeer geschikt als instaptraining voor beginners zonder veel ervaring met het rijden in een groep. Door het stabiele tempo in de groep is er ook genoeg tijd om een leuk gesprek te voeren met de renner naast je. Tijdens de training zal er ook regelmatig gewisseld worden van 'gesprekspartner', waardoor je verschillende leden ziet/spreekt. Tijdens de introtrainingen zullen we opsplitsen in verschillende groepen met verschillende snelheden. De minst snelle groep zal ongeveer 26-28 km/h rijden.
Op woensdag is de MTB/XC/Off road training. Deze training is geschikt voor alle niveaus en bestaat uit een combinatie van duur-, techniek- en intervaltrainingen. Tijdens de training gaan we vaak naar 'het Hulsbeek', vlakbij Oldenzaal. Hier bevat de route veel leuke MTB elementen zoals North Shores, rockgardens, een wipwap, een muur, trappen, kombochten en jumps. Hier kun je dus goed je MTB techniek verbeteren en nieuwe dingen uitproberen. Je kunt deze technische elementen ook gewoon overslaan. Hierdoor is deze training ook gewoon geschikt voor een crosser/gravelbike.
De donderdag training is de intermediate training. Deze training is in niveau net wat hoger dan de maandag training en ook intensiever. De training richt zich voornamelijk op intervallen en techniek met oefeningen zoals dubbelde en enkele waaiers rijden, sprintjes, tijdritjes, bochten rijden en korte klimmetjes. Tijdens de introtrainingen zal de donderdag training ook geschikt zijn voor beginners. Voor deze groep zal de training voornamelijk gefocust zijn op het rijden in een groep en enkele belangrijke fietstechnieken.
Klein Verzet heeft ook wedstrijdtrainingen, echter zijn deze training in een besloten groep. Als je geïnteresseerd bent in het rijden van koersen voor KV en in de wedstrijdtrainingen. Contacteer een trainer of bestuur tijdens de introtrainingen.
IJsboerderijtocht
Op zondag 19 september organiseren we de ijsboerderijentocht. Tijdens deze toertocht gaan we langs een paar ijsboerderijen om het lekkere ijs van Twente te proeven. De tocht begint om 11:00 en er wordt verzamelt op de pakeerplaats op de Boerderijweg. De toertocht is iets langer dan de toertraining op maandag, maar nog steeds prima geschikt voor iedereen. Voor deze toertocht moet je ook opgeven, ook dit kan in het formulier dat hierboven staat aangegeven.
————-English version—————
Open trainings
Klein Verzet organises introduction trainings during the first two weeks of the academic year. During these trainings, you can find out if cycling with Klein Verzet suits you. Different trainings will be organized, for both MTB as road. There is a possibility to rent a bike from us for free if you do not have a bike yet. Also renting a helmet is a possibility. All trainings start at 18:00 at the parking space on the Boerderijweg and will take about 2 hours.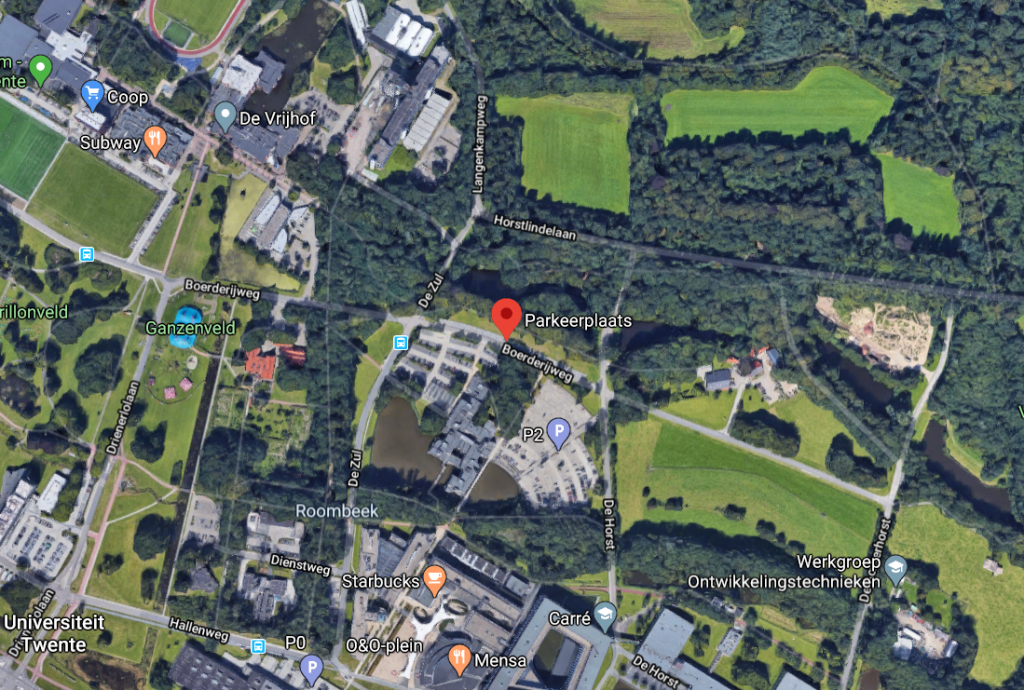 Because of COVID, it is mandatory to sign up for the introduction trainings. To sign up, fill in the following form.
If you cannet join the training you sign up for anymore, or you want to sign up for more trainings, please contact the board bestuur@kleinverzet.utwente.nl.
Below, you can find an overview of our introduction trainings.
Trainings
The training on Monday is a tourtraining. Together in a group, we ride about 55 to 65 kilometers through the scenery of Twente. During this ride, it is "out together, home together", meaning we ride at a constant relative easy pace and the slowest in the group determines the speed. This training is perfect for cyclists with less experience riding in a group. Usually, you can have a nice chat with the rider riding next to you and we switch "riding partners" throughout the ride, so you can get to know a lot of members. During the introduction trainings, we will make different groups each riding at different speeds. The slowest group will ride around 26-28 km/h.
The training on Wednesday is the MTB training. This training suits all, as everyone waits for each other to finish a part of the course. During the training, we often go to 'het Hulsbeek'. Here we use to MTB route to practice our skills. The training also suits a cross or gravel bike.
The training on Thursday is the intermediate training. This training is more intensive than the Monday training. During the training, we do both intervals as practicing techniques in different forms, such as echelon riding, sprinting, time trial, and climbing. During the Thursday ride, there will also be a group for beginners focusing on basic but important riding techniques.
KV also has race training, however, this training is not open for everyone, meaning that you need approval from a trainer. If you are interested in riding races for KV and in the race training, ask a trainer during an introduction training or contact the board.
IJsboerderijtocht
On September 19th, there will be a tourride to close of the introduction trainings. During this ride, we will visit different "ijsboeren" (ice cream farms) in the area. The tour will start at 11:00 and we will meet at the parking space of the Boerderijweg. This ride will be a bit longer than the usual Monday ride, but still available for all levels. You can already sign up via the form listed above.