Three weeks ago, the regulations among sporting in groups have eased. So, we have started training again! Sadly, it is still not allowed to ride in groups on the public road yet, but some different locations are arranged such that cycling is still possible. In this update, you can find a small overview and get a taste of the training. More detailed information about the trainings themselves can be found here.
On Wednesday, March 3th, the MTB training was the first to get started. It was a bit strange, not being able to ride together over the beautiful routes around Enschede, but instead riding in a 15 m x 15 m field. However, Susan and Joris gave a very nice training, perfecting our turning and braking skills. From this week on, the MTB training will move to the MTB track of EWV het Oosten, which promises practicing even harder technical skills.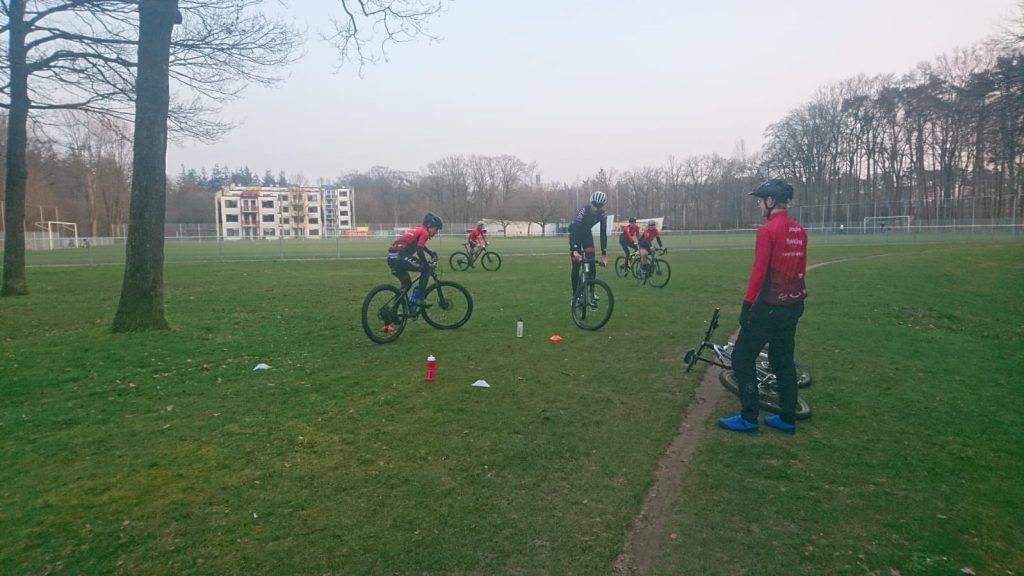 Each Sunday, our road riders can cut loose. Instead of the public roads, we now make use of the cycling track of OWC Oldenzaal. in different groups, many different aspects of cycling such as echelon, sprinting, and (duo) time trails, are done again.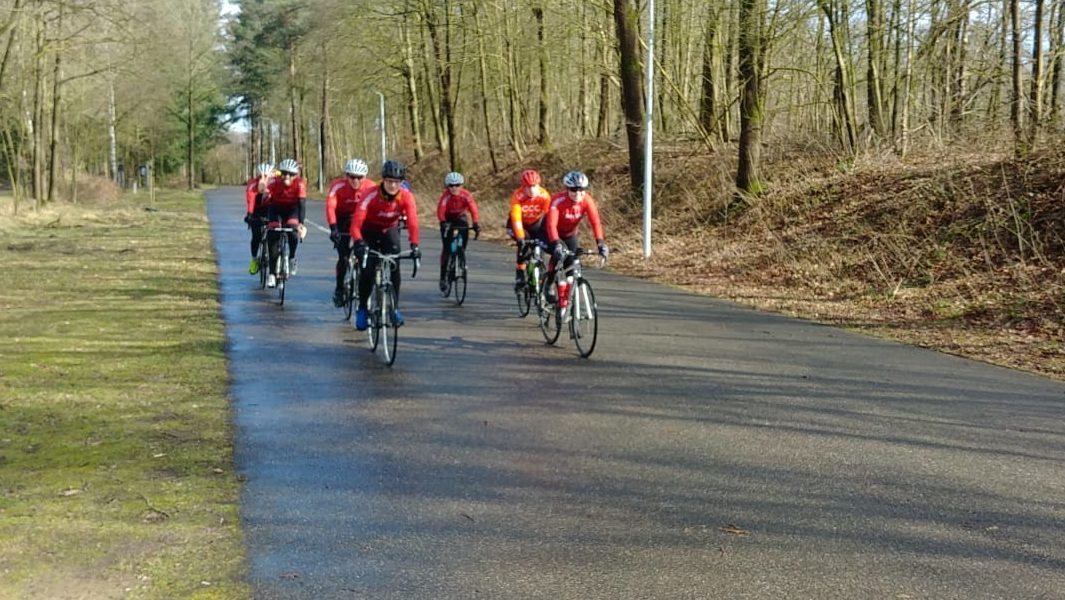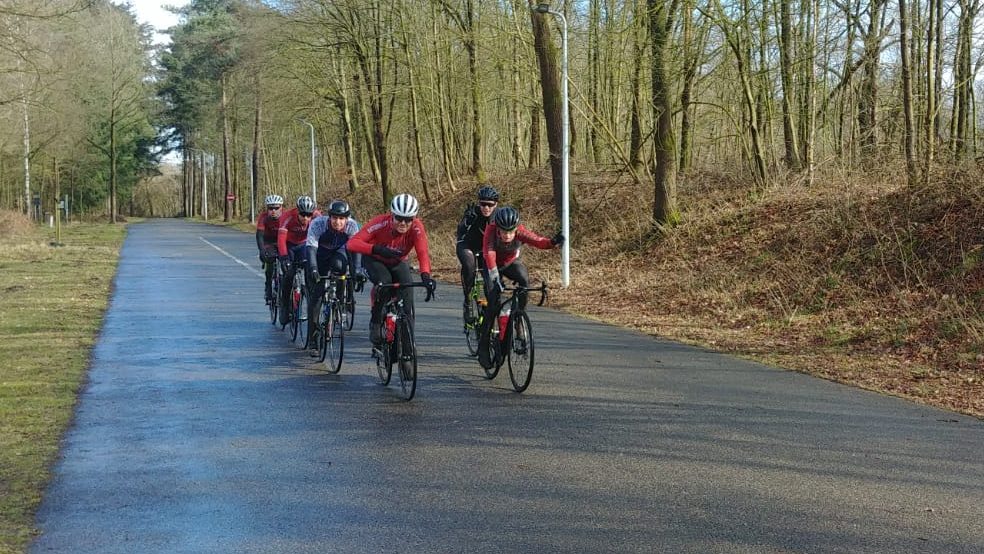 Lastly, on Monday, the Strength and Condition training has also restarted again. Normally, this training takes place on the UTrack, but to give space to other associations, the training is moved to the square next to the Vrijhof. The blue stairs there make a perfect addition to get even stronger.
For now, the training are yet closed for introduction riders, as we are only allowed to train with our own "teams". However, we hope we can welcome new riders again soon. If you want to join Klein Verzet, please contact the board, they will then keep you updated.