We organize intro trainings during the first two weeks of the college year. During these trainings you can try out if cycling with Klein Verzet is something for you. We offer trainings at different levels for different types of riders. If you don't have a bike (yet), you can rent a bike of us for free (reservation required). An overview of the trainings and timeschedule can be found in the table below. We gather at 18h on the campus at the parking along the Boerderijweg. The training takes about 2 hours.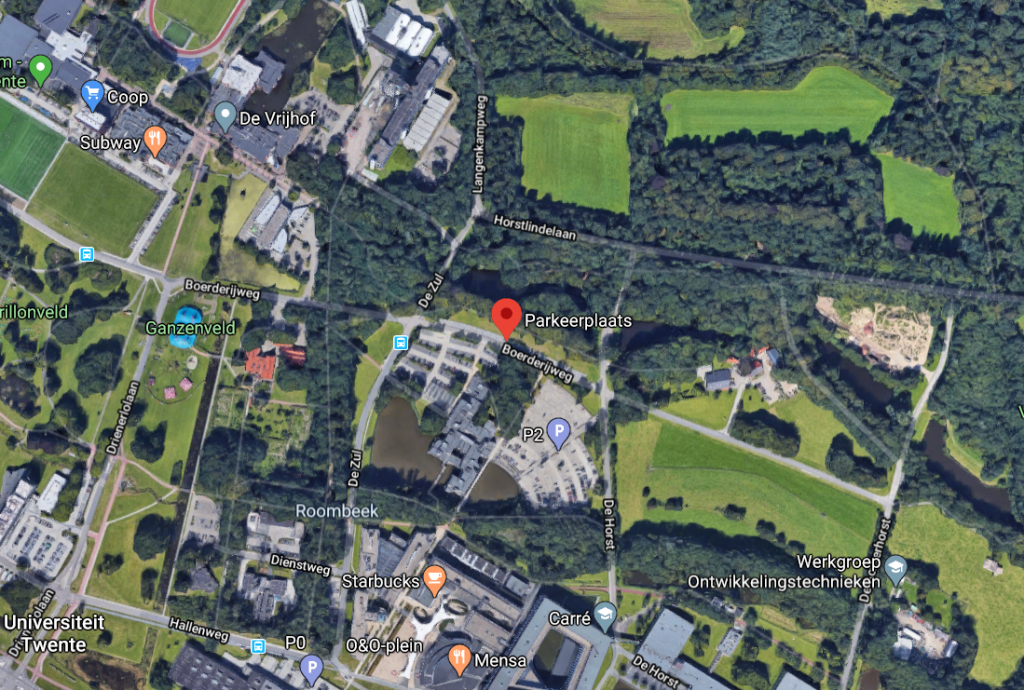 Caution: It is required to sign-up for the intro-training(s), due to the Corona measures! For all training rides a helmet is compulsory! If you don't have one, you can rent a helmet for free during the introtraining. Also, if you don't have your own road bike or mountain bike, you can rent a bike for the intro-training for free. You can sign-up and (if necessary) rent a bike/helmet via the subscription form.
Subscription
You can sign-up for the intro training(s) of the first week (31 August – 6 September) via this subscription form: https://forms.gle/1hnZTCqbTdjCTcoQ6
You can sign- up for the intro training(s) and/or Ice-cream ride of the second week (7 – 13 September) via this subscription form: https://forms.gle/J2VeTGHv9eEZ6CFL6
If you're not able to come to one of the intro-trainings, but would still like to join a training later on, send a mail to bestuur@kleinverzet.nl
Training
The Monday training is an endurance/tour training. During this training we ride as one group at a steady pace. The training is a ride of 55 to 65km through the beautiful surroundings of Enschede. This training is the most low key and beginner friendly training. Due to the steady pace there's lots of time to have a chat with the rider next to you. During the training we often switch positions within the group, so you can talk to different riders/members. Therefore, this training is also called 'social ride'. During the intro-trainings we will have an A (28-30 km/h) and B (26-28 km/h) group. The A group is suitable for those who already have experience with riding in a group and/or riding at 'high' speed. The B group is suitable for everyone, especially for beginners without cycling experience in a group.
On Tuesday we have the race-/competition training. This training is for riders who also (want to) ride races on a regular basis, so you need to have experience with riding in a group, bike handling skills/technique and a proper condition. The training is given by former Elite rider Robert-Jan. The training consists of double and single echelons, small duo and single time trials, sprints in different forms and many more exercises. Not sure if the level of this training fits you? Then we advise you to first join the Monday and Thursday training.
The Wednesday training is the MTB/XC/off-road training. This training is suitable for every level of off road experience. The training consists of a combination of endurance, technique and interval training. During this training we often go to 'Het Hulsbeek', nearby Oldenzaal, where there is a trail with a lot of obstacles such as North Shores, rock garders, seesaws, a wall, different kind of corners and jumps. A perfect traail to improve your MTB skills. However, you can also easily skip these obstacles. This makes the training also suitable for those who ride a cyclocross or gravel bike or those who are less experienced.
On Thursday we have the intermediate training. The level of this training is normally in between the Monday and the Tuesday training. It is ideal for those who want to work on riding faster, but do not have the level to join the Tuesday training yet. The training consists of intervals and bike handling skills/technique exercises, such as riding in single and double echelons, sprints, time trials, cornering and little climbs.During the intro-trainings the Thursday training will also be suitable for beginners. For this group we will focus the training on skills for riding in a group and some basic bike handling skills/technique. In this way, the training will consists of exercises such as cornering, braking, one-hand riding and riding close to the wheel of your predecessor.
The Ice-cream ride
On Sunday 13 September we organize the Ice-cream ride. During this ride we will make a ride along some icecream farms, where they sell home-made ice-creams, to taste the delicious ice-creams of Twente. The ride is a bit longer than the average distance on the Monday training, but it still suitable for all levels. More information will be announced soon.